Van Rental Benefits While Touring Dubai
van rental Dubai with driver
Ever since cars were invented, they became a sensation and they became an integral part of our lives. Some just cannot live without this and some will buy it out of curiosity. If you are going to visit Dubai then you will find a huge range of luxury coupe to the budgeted sedans and high-end luxury coupes, sedans, and SUV. However, when it comes to traveling conveniently then nothing can beat the effectiveness of van rental Dubai with driver. Though there are several means of transport to travel around but traveling in a group or with a large family then hiring a van would be a great option. Yes, it is true that traveling in Dubai isn't so budget-friendly when it comes to group tours but with proper planning and especially planing for the 12 seater van rental in Dubai such as Toyota Hiace can be a great choice for all in all budget tours. But that is not all, if you have a business delegation then opting for luxury minivans like Volkswagen Multivan rental is a great choice. But there are several other benefits related to the van rental as well.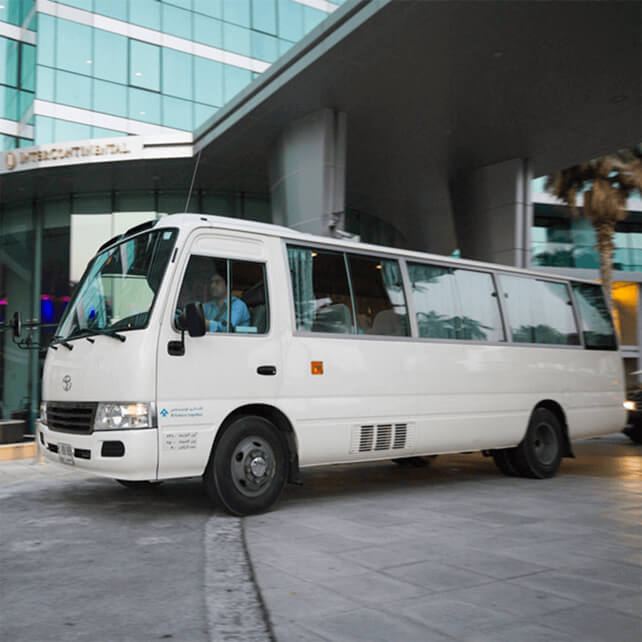 Travel Conveniently With Group:
Every year, millions of tourists around the globe visit Dubai and many of them come with groups or in groups. They can be a sports team, some business delegation, friends and sometimes a family tour. While traveling in a group, it can be hard to accommodate a large number of people such as a group of 7 cannot be adjusted in one taxi. Not only it will feel awkward but it will ruin your experience of touring as well.
However, opting for the service of van rental in Dubai such as Hyundai H1 if you want to have a budget option for group tours would help accommodate all of your groupmates. You will not have to hire different cabs to accommodate all of the people with you with the minivan rental in Dubai. Not only this will be hard to manage but you will have to stress of keep tracking everyone, your luggage and thus a tour will be more of a hassled and chaotic rather than calm and enjoying as it is supposed to.
Lower Cost:
Another benefit of renting the van is the fact is that it can cost much lower than renting individual cabs. As compared to renting a taxi every time you and your mates are going to travel in Dubai, opting for a van for rent in Dubai will cost your overall much lower. This is an especially greater option when you have a plan to Dubai for more than a week and will need to travel every day then opting for the 14 seater van for rent in Dubai would be a great idea to end your tour by saving money. If you are going to have a tour to Dubai with your family or friends on a budget then rely on contacting Dubai van rental service at Chauffeur car hire.
Enjoy The Stress-Free Tour:
Something that doesn't need any explanation. It is quite simple to understand that while traveling with your group of friends or family, for instance, it can be quite stressful when you have to hire two or three cabs or taxis. But how long can you do that and as mentioned earlier that Dubai has much to offer in terms of tourism than the cost of traveling from point to point be will be much higher than expected. However, it isn't just about cost but the stress of managing your luggage, accommodating everyone and the fear of getting lost on a busy road can be a stressful experience. However, with the availability of 9 seater van rental Dubai with driver, a stress-free journey is assured.
Amazing Deals:
When it comes to the service of van rental Dubai with driver then you will be glad to know that several reputed car rental companies such as Chauffeur Car Hire' have to offer several packages and deal on renting out their minivans or SUVs. Such as if you want to travel in luxury vans in Dubai then why not search for Mercedes Sprinter rental and chances are there will be some of the most economical options available for you even for such luxury vehicles.
Make an Impression:
If you are on a business tour in Dubai which is quite a norm because of several business opportunities in the city available for foreigners then traveling with the delegation will require you to select a vehicle where your team or delegate members can travel with ease and luxury. Make an impression by Mercedes V Class, minivan rental in Dubai on your delegation. Not only you can travel in luxury and convenience but you can appear professional when you will take Cadillac Escalade ESV for instance to show them the construction site or to your headquarters. and one who knows how to entertain their guests or delegation even at a professional level.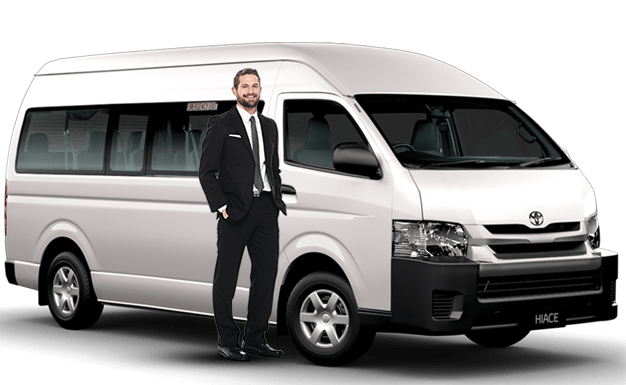 Long Distance Traveling:
Cabs and taxis though can travel a lot in the whole city but what if you have to take your teammates or group of friends to a distant location which is out of Dubai. Instead of relying on cabs and taxi service, you can simply rent a van in Dubai to travel long distances with ease because they are designed to travel for longer. However, it is only possible if you opted for a reputed service of van rental in Dubai so you will get to choose from a wider range of vans, will have the option to get tour packages and amazing deals as benefits of contacting pros only.