Limousine Services for Dubai Airport Transfers
You Want to hire limousine services for airport transfer. We provide the best Dubai Airport Limousine service. These days, everything has got too fast and this is the reason that air traveling has become quite a norm for the people for several purposes from business tours to a casual and relaxing one, a huge number of people rely on the air traveling.  However, the jets, even from the best of the best airlines don't offer much comfort because of the crowded airports, intensive security measures, long lines, and top of all, the expensive parking options. Though several things can be disliked about the modern flying experience but reaching to the airport doesn't have to be one of them. All you need is to contact the Chauffeur car hire and for the best Dubai airport limousine service. You will be provided a luxury sedan or SUV or you can get a limousine that will be driven by your private chauffeur featuring personal climate control, a tablet/phone charging station, Quality bottled water, and a fresh newspaper. So if you are wondering why you should hire the Dubai airport limousine service then here are the reasons that prove that why affordable limousine service in Dubai for Dubai Airport Limousine Service.
Business Anywhere When You Want To
When you will hire the limo service for Dubai airport transfer. then you will be able to spend your free time in a much better way. You can make a strategy for the business meeting or you can brush off your presentation once again so you can present it flawlessly. Because of the privacy and comfort, you will have in your hired limousine for airport transfer in Dubai, it would be much convenient to check once again about the company and potential clients.  When you hire a limousine for luxury airport transfers then it would be much easier to relax. Instead of worrying about the traffic, it would be much better to make some phone calls or check some important emails. You can even have an online meeting in the Dubai airport limousine service while traveling to the airport.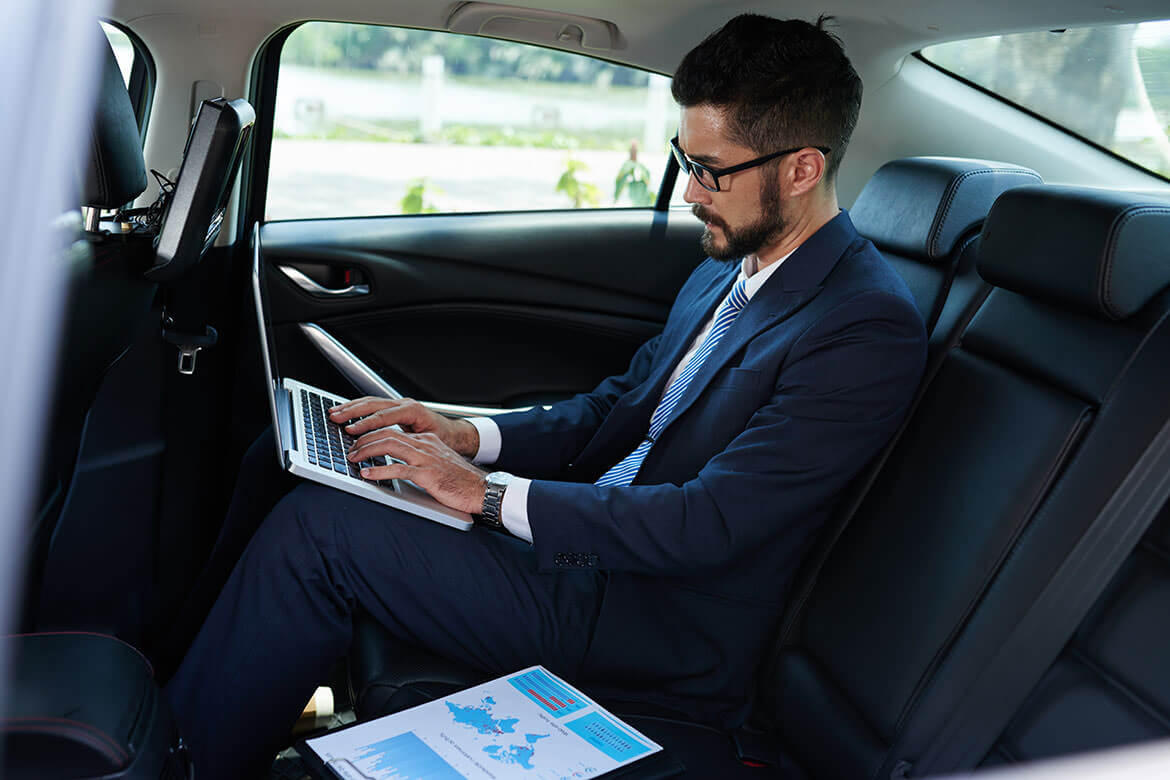 Efficient Service at its Best
Being a business person, you will be very well aware of the fact that efficiency is very important in business. You will always want your workers and partners to work at their best. However, when it comes to arriving at the event or the meeting should look as efficient and great that would leave an impression on potential customers. The limousine service Dubai does offer the airport shuttle service that has to offer the ride to the most efficient routes to the airport. The edge you will get by hiring the chauffeur driven limo in Dubai is that the chauffeur will be monitoring the traffic while driving you to the destination on time. They know the best routes to the airport while you can do a lot, riding in a limo. It won't be wrong to say Limousine has to offer the most efficient way of airport transfer.
Have a Break from Work
Using the Dubai Airport Limousine service can be a luxury experience. And yeah it is possible to work while traveling in the limousine but on the contradictory, it is possible that you may have to attend a large number of meeting ahead so it would be better to relax while traveling to the airport and the limo from chauffeur car hire will come equipped with everything that will help you to relax so you will not have to worry about the meeting with the big companies for a while and relax conveniently.
Luxury Experience Economically
So when you are about to hire luxury airport transfers then limousine can provide you the best airport transfer experience and this can also eliminate a bit of stress related to airport traveling. But, do you know it can help save you money as well. When you opt for a limousine from a reputed car rental service then you can save in the long run as there won't be any parking fee included and no worrying about the traffic jams and bumper to bumper traffic. The Chauffer driven limo in Dubai will let you reach the airport efficiently and you will have to pay for once a little amount and once you are dropped you will be free.
A Reliable And Luxury Airport Transfers
One of the best things about the reputed limousine service Dubai is the fact that you can rely on them for pick and drop off service from the airport. Just imagine that you have to reach a business meeting or event to meet your potential clients but you just missed your flight, what would be your reaction. However, even if you are going in your vehicle then finding your parking spot, rushing towards the terminal will add more stress on you and this won't be a good idea. With the Dubai airport limousine service, you will not have to worry about any of them. Just sit back relax and the experienced chauffeur will be aware of his duty.
Leave a Lasting Impression
We all know in professional life, how important this can be for a business to have a good impression on clients and customers. If you want to win a deal, then you will need to leave a lasting impression and this can be your arrival in the meeting as well. Hiring the Dubai airport limousine service will enable you to make a striking entry not only just that, but the Dubai airport limousine service can also be used for airport pickups as well so you can use the limo service from Chauffer car hire to pick your clients or delegation. This will leave a great impression on them regarding the company.
Dubai Airport Limousine Service
Hiring a limo service for airport pickup and transfer can be a great idea especially if you are interested in more classy and comfortable traveling even before the air traveling starts. Calling the Chauffeur car hire will get you the best of class limousines with an experienced chauffeur. The driver of your limo will be for you at the baggage claim area when you will land and drop you off at the gate. There will not be any stress of being stuck in traffic and wasting time. The experienced chauffeur from such Dubai airport limousine service already knows the most efficient routes to get to your destination. During your ride, you can relax or finish your last-minute work and arrive at the meeting with a great style. Enjoy your journey with the chauffeur driven car service in Dubai.