10 Reasons to Hire a Chauffeur Service for Your Dubai Trip
Passport check, hotel booking check, right flight time check, and now you are ready to leave to have a great leisure trip to Dubai. It's always better to choose a professional chauffeur service for your travel. But if you have decided to go on a small tour then opting for chauffeur driven car rental in Dubai would be the best idea. You will be able to enjoy the places you want and focus on your destination way better than ever. Opting for the service of chauffeur-driven car hire in Dubai can let you travel conveniently from one place to another. In the case of public transport, you will have to miss because of not opting for any Chauffeur Driven Car Rental Deals in Dubai. For several reasons, hiring the affordable service of the personal driver Dubai can be a good idea. If you haven't made any booking then consider doing it now, continue reading the following to know why to rent a car with a driver on the Dubai tour. Always try to choose a professional chauffeur service that is registered with RTA.
Sit Back And Relax On Your Tour:
This is simple to understand that when you will rent a car with a chauffeur in Dubai then you will not have to worry about driving the car at all. All you need is to sit back in the back seat and your chauffeur will be driving the vehicle for you. This is beneficial for both, the business and leisure tour as a business person can focus on several activities such as presentation and meeting preparation or just read some news and check emails and tourists can simply listen to music while enjoying the tour. Always try to choose a professional chauffeur service that is registered with RTA.
Safe And Sound Driving At Its Best:
When you are traveling to a new country then there are huge chances that you may lose the direction. It is easy to get disguise by something unpleasant on the road while going back to the hotel. Though in Dubai, the rules and regulations regarding traffic are way strict than you know but still it is possible to face some unpleasant situations. However, what if it would be possible to travel without driving and no stress that you will have to face unpleasant instances? When you hire a private Driver Dubai, you can expect nothing but a safe and secure traveling experience while on your tour in Dubai. This is because the chauffeur will be responsible for your safety so you can clear your doubts and myths regarding the new location. Always try to choose a professional chauffeur service that is registered with RTA.
Chauffeur Service Dubai:
While traveling with the cab driver, you will be traveling with the driver, and chances are they won't have an idea about how to behave on the road. As a tourist, this might be a turn-off for you. This is why you should opt for cheap chauffeur service in Dubai because the chauffeurs are trained and they know about behaving their clients and customers way better than the cab drivers so you can enjoy with highly trained chauffeurs without feeling anything negative. Always try to choose a professional chauffeur service that is registered with RTA.
Affordable Chauffeur Service:
It was thought that the chauffeur service is nothing but an expansive fancy service to travel around. However, companies like chauffeur service can provide you the most affordable chauffeur driven car rental deals in Dubai so you can choose an economic sedan i.e. Lexus ES 350 or Honda Odyssey to the luxury sedan i.e. BMW 730 Li to a luxury SUV i.e. Cadillac Escalade ESV with chauffeur for your convenient and luxurious tour in Dubai. Because of the booming tourism industry, the need for the experienced chauffeur is increasing every day that is another reason that car rental companies and chauffeur service Dubai are offering competitive pricing to attract more customers every day so you can enjoy luxury traveling, accompanied by an expert chauffeur with damaging your wallet.
Travel With The Best Companion:
When you hire a car with a driver in Dubai then you don't only get the best car but you do get to travel with a companion who knows the city very well. So if you are looking for some of the best recommendations let's say in bur Dubai but this is your first tour then traveling to the Bastakia Quarter to Old Souk which is one of the best places for shopaholics, with your chauffeur will let you travel conveniently and you can spend time as long as you want with ease. This is where the chauffeur-driven car rental deals in Dubai come in handy.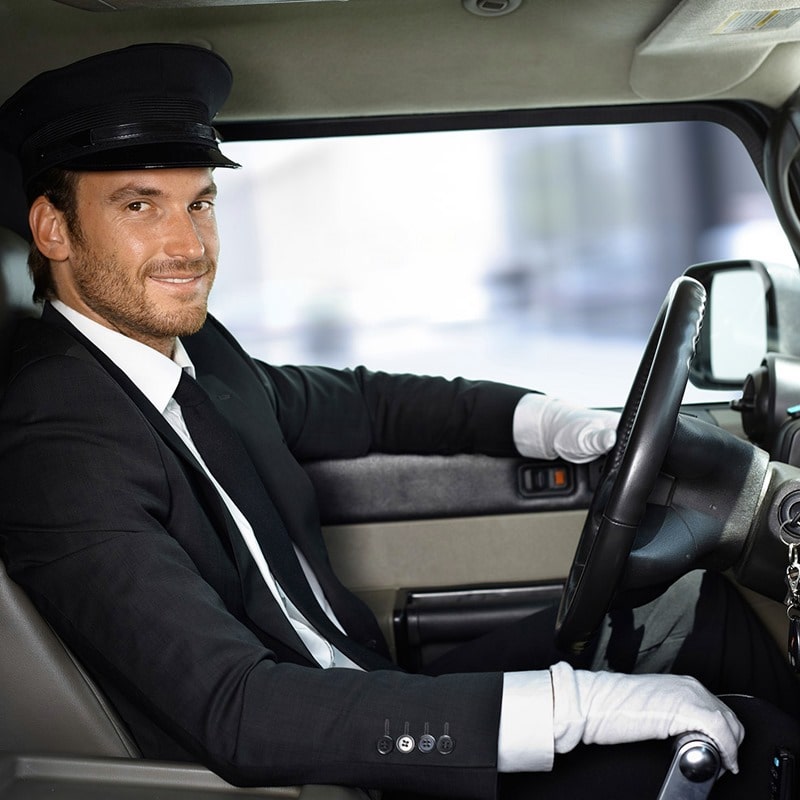 Celebrate At Its Best With Chauffeur Service Dubai:
If you are going to celebrate your birthday or it is a destination wedding then you must celebrate that so it will leave lasting yet happy memories in your mind. If you want to make a great impression then enter the chapel by coming out from a chauffeur-driven luxury car will do the job. Not only just that, your significant one will feel so special when you are going to have a tour after exchanging vows, on the beautiful roads of Dubai or lavish beach. This will be the best way to celebrate your special day.
No Parking Stress And Hassle
Dubai has some of the most complex parking rules and this is the reason that it is very difficult to get professional driver lenience unless or until one has been through all of the tests, organized by the professionals. when you opt for the service of rent a car with a driver in Dubai, you will be free from the stress of parking, parking tickets, parking space finding, and anything alike. You will just have to pay a fixed amount and then you are done. The rest is the job of the chauffeur, from picking and dropping you with safety to park the vehicle and parking tax and take care of the fee. Because they are trained individuals so they will take care of everything and you will just have to sit back, relax in the back seat. A chauffeur service, you will not have to worry about the expert Chauffeur Car Hire Dubai because they are only hired after a strict background check.